AN/MN Horizontal Pumps
ONE STAGE CENTRIFUGAL PUMPS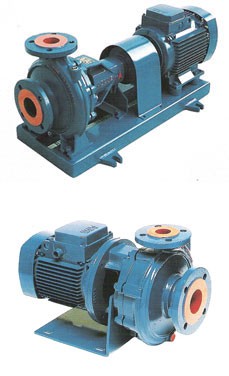 One stage horizontal centrifugal pumps.
Pump range covering wide hydraulic performances.
High efficiency, low NPSH required and silent running.
Maximum parts interchangability.
Back pull out design.
Easy pump dismantling.
APPLICATION:
Water treatment.
Marine industry.
Irrigation.
Heating, ventilation, air-conditioning.
Refrigeration.
Water supply & distribution (industries or municipalities).
Food & beverage industry.
Other applications handling hot, cooling, drinking process of water or sea water.
Click here to view our AN brochure
Click here to view our MN brochure