Utleie pumper
Turoteknikk har alltid et stort utvalg utleiepumper på lager. Hvis du ikke finner pumpen du leter etter her så ta kontakt med oss.
Grindex Salvador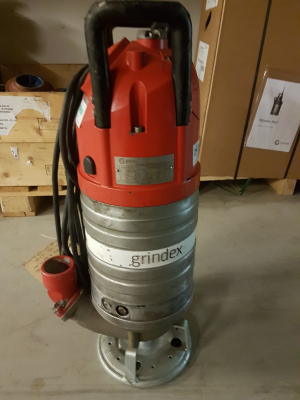 Electrical submersible sludge pump
Speed:2830 RPM
Rotation: Clockwise
Seal: Mechanical seal
Matr: Aluminium,
Capacity: 11 l/sx15m
Connections: 3"
Power:400v 4,5A
Solide passage: 50 mm
Weight 33kg, height 782mm, diameter 249mm
GORMAN RUPP T8

Pump:Gorman Rupp self priming Centrifugal Pump 2 Pcs
Speed: 1450 rpm
Rotation: Clockwise
Seal: Mechanical seal
Matr: Casing: GG25,
Capacity: 600 m³/t x 38 m.
Design: Horisontal.
Priming: Self Primer
Suction: DN200 PN 10
Outlet: DN200 PN 10
RAMPARTS DIAPHRAGM PUMP 30-IC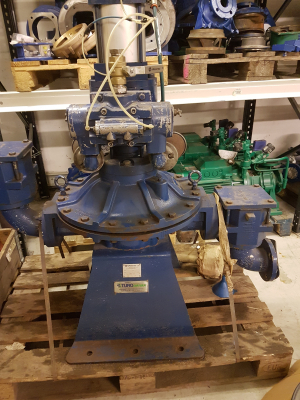 Air Driven Diaphragm Pump
Maximum Solids Size 28,5 mm
Maximum Suction Lift 6,1 meter
Matr: Casing: GG25, Viton lined, viton elastomers
Capacity: 6m3/hx10meter
Design: Horisontal.
Priming: Self Primer
Suction: DN65 PN 10
Outlet: : DN65 PN 10
SPLITCASE 1 TRINN 250-600T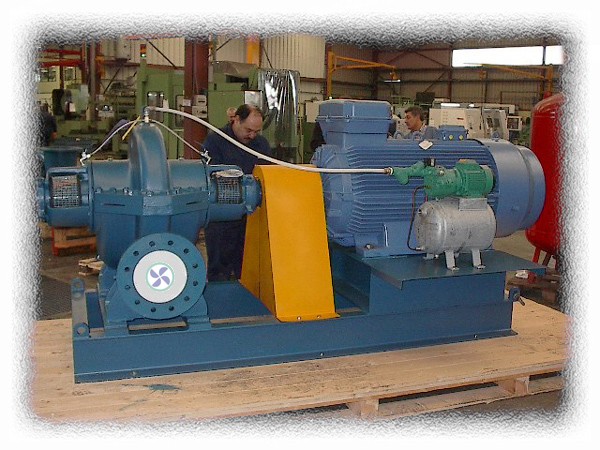 PUMPE TIL LEIE ELLER SALG!

Pumpen er ubetydelig brukt av Statoil til testing av brannsystemet på Kvitebjørn.
Split case sentrifugalpumpe komplett med 450 kW elektromotor montert på felles ramme klar for utleie eller salg. Enheten leveres med egen primepumpe m/tank, mykstarter, starterskap m/ automatikk og 20 meter kabel.


Minidata:

Pumpe:

CPR 250-600T sentrifugal 1-trinns split case.

Kapasitet:

800 m³/t x 120 mvs.

Design:

Horisontal. Delt hus forenkler service av pumpen.

Virkningsgrad:

70,63%

Sugeflens:

Ø300 DIN, PN 16

Trykkflens:

Ø250 DIN, PN 16

Turtall:

1450 rpm

Rotasjon:

Clockwise

Tetning:

Pakkboks med flettepakninger.

Matrialkvalitet:

Hus GG25, løpehjul i bronse 85-5-5-5, aksel i AISI 420

NPSHr:

4,14 mvs.

Elektromotor:

IEC normert byggestørrelse.335L utførelse B3. IP55. 450 kW, 400v/50Hz

Startanordning:

Inkludert mykstarter med starterskap og 20 m kabel.

Statoil has used this pump for testing of the fire water system on the Kvitebjørn Oil rig and it is now ready for rental or sale.
SELFPRIMING AZCUE CA 100/80 COMPLETE BRONZE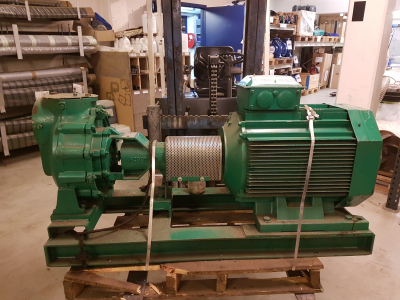 Minidata:

Pumpe:

Azcue CA100/80 complete in bronze
Kapasitet

100m3/h@100m

Design:

Selvsugende Horisontal på base plate med motor

Sugeflens:

DN100

Trykkflens:

DN100

Turtall:

3500rpm

Rotasjon:

Clockwise

Tetning:

Mekanisk Tetning

Matrialkvalitet:

bronse 85-5-5-5, aksel i AISI 420

NPSHr:

3 mvs.

Elektromotor:

280M2 440/60Hz 86KW 3500 Rpm IP55 B3

Startanordning:

ingen
Til Utleie eller salg
SELFPRIMING GORMAN RUPP GASOLIN ENGINE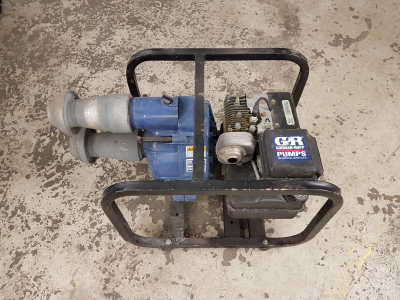 Gorman Rupp selfpriming pump with Gasoline engine
3 inch hose port
25mm solid handling
weight 45 KG